Smashing concrete
What's the best way to do that?
Demolishing concrete is really hard work. Just the removal of concrete, depending on the project, is not easy due to it's enormous strength. Concrete is characterized above all by its high compressive strength.
It is also known for its durability but buildings with a high amount of concrete still have to be replaced every now and then. Concrete is usually demolished using heavy equipment such as pneumatic hammer etc. The disadvantage of this method, however, is that it not only causes a hell of a noise, but also tremendous vibrations. This can cause negative impacts and damages to nearby buildings.
And especially when demolishing concrete in old buildings, gentle processes often have to be used, since these vibrations can affect the entire construction. This is dangerous!
This is how you destroy concrete
Our company - KUBATEC BMT AG - is active in the development and production of specialty and niche products for construction chemicals. We have put a lot of effort into a product that you can use to silently, vibration-free and very easily tackle the demolition of concrete.
Above all, it was very important to us that our product BETONAMIT® remains environmentally friendly. This means you can safely use it anywhere.
Call-Back Service
Do you have any questions regarding our company or our product? Then we would gladly call you back. Let us know when we can call you and on which phone number we can contact you. We promise that we will delete your phone number AFTER THE CALL and will never pass it on to third parties. Word of honor!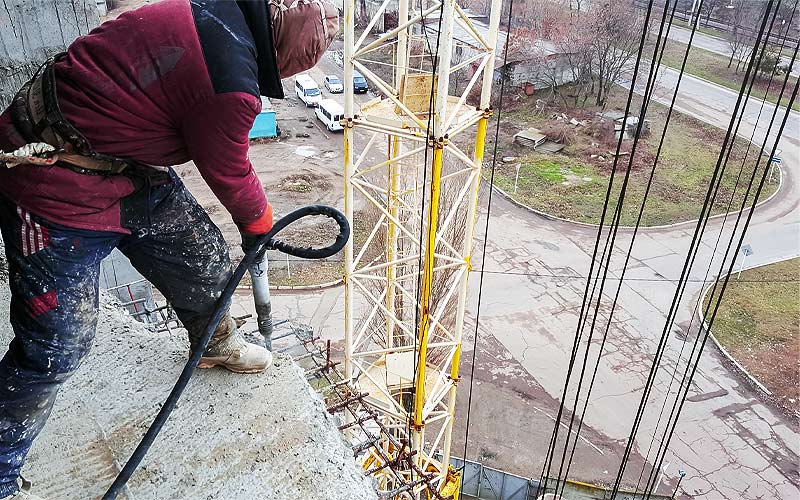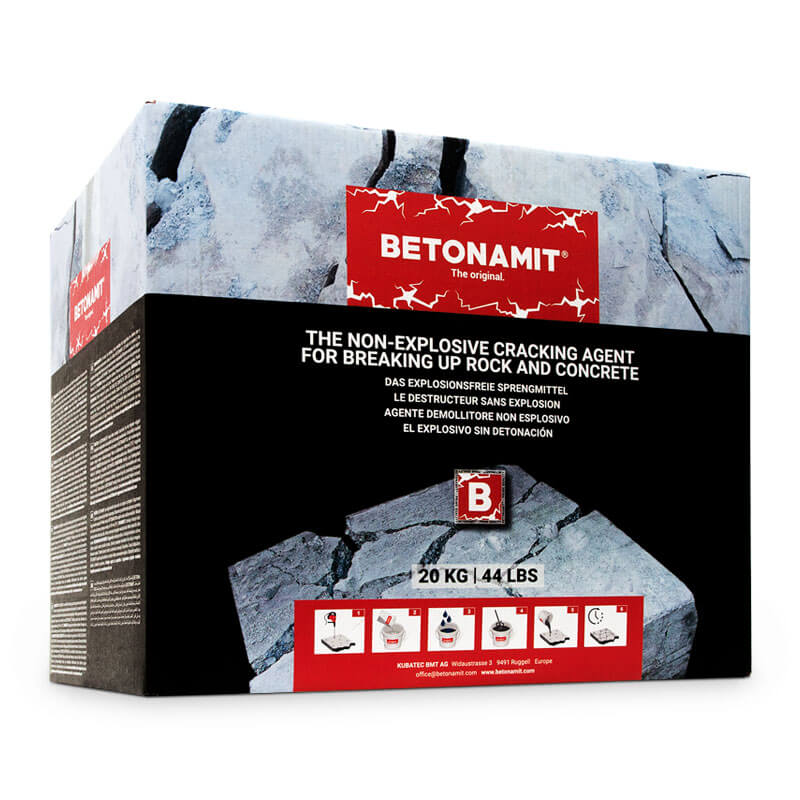 BETONAMIT® ORIGINAL 20 kg
Package with 4 bags (each 5 kg). 20 kg are enough to crush around 2 m³ of stone and concrete
BUY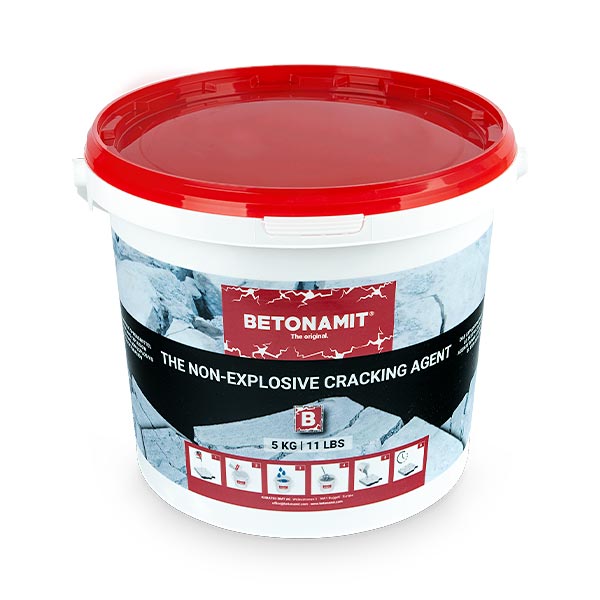 BETONAMIT® ORIGINAL 5 kg
Bucket with a 5 kg bag. 5 kg are enough to crush around 0,5 m³ of stone and concrete
BUY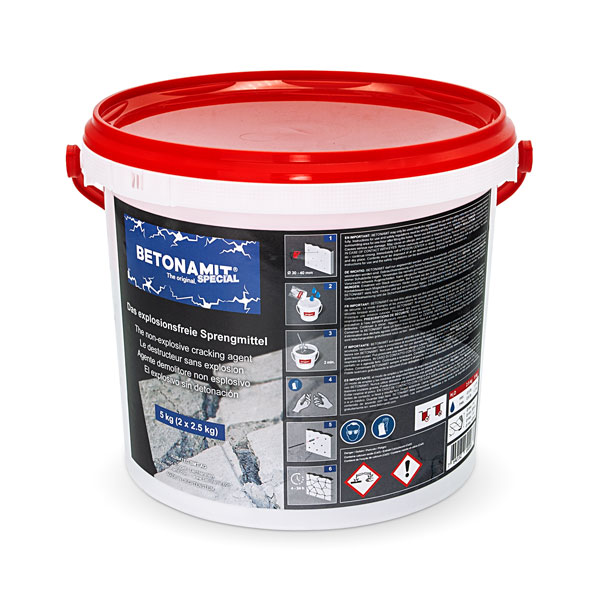 BETONAMIT® SPEZIAL 5 kg
Bucket with 2 bags (each 2.5 kg). 5 kg are enough to crush around 0,5 m³ of stone and concrete
BUY