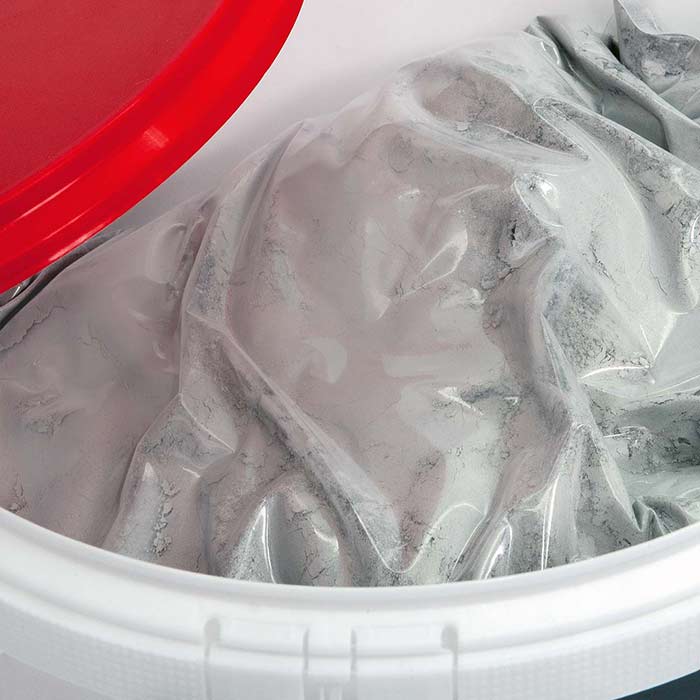 Cut concrete with a non-explosive chemical agent
You want to remove or cut concrete?
When it comes to demolishing concrete, whether indoors or outdoors, BETONAMIT® is ideal. Unlike conventional alternatives such as drill hammers with chisels, demolition hammer, pneumatic hammer, concrete saws or concrete milling machines, we offer you a universal product for concrete demolition. BETONAMIT® is a chemical agent, which means it acts without an explosion and helps you betonate very precisely. All this without any special requirements or facilities; it even pushes reinforced concrete apart, due to the pressure created during the expansion while reacting.
Remove concrete with the right tools
Sooner or later, many components will have to be removed. This is the case with concrete foundations, floating screeds, structural components such as columns or walls, spanning components such as prestressed concrete for ceilings, etc. Due to its high compressive strength, concrete is often used as a composite material. There are a large number of demolition tools and machines as demolition options of such components.
The usual demolition tools are the demolition hammer, pneumatic hammer, hammer drill with chisel or concrete milling machine. The clever handyman will quickly realize that you reach your limits very fast with such tools. Specially, thick concrete floors can only be removed with arduous work. Also, because some of these demolition tools cannot be used indoors, but only outdoors. However, if these tools are used incorrectly when demolishing concrete - especially in old buildings - undesirable or even dangerous side effects could arise. For example, strong vibrations on structural components of an old building.
Cut concrete using a concrete saw and a joint cutter
To cut concrete for removal, there is a suitable saw. The joint cutter creates expansion joints or predetermined breaking points; with concrete, reinforced concrete, masonries, natural stone, screed and asphalt, good results are expected.
Experience is needed to cut concrete. If you cut into the fresh concrete too early, it would be possible for the joint to fray. Cutting too late can cause cracks. Of course, this is difficult for non-specialists to see. In addition, the operation of such concrete saws is almost impossible.
These saws are used when breaking through walls, ceilings or removing balconies. Precise planning is essential for such demolition work! Safety always comes first. Therefore, be sure to commission a specialist company if you want to use a concrete saw and a floor saw to cut concrete. It is best to leave this work to professionals who are familiar with it.
Demolition of concrete using BETONAMIT®
BETONAMIT® is also suitable for do-it-yourselfers, because it is safe and simple to use. BETONAMIT SPEZIAL is used for overhead work. With the aid of our chemical agent, targeted demolition of concrete through largely predictable crack formation is possible without any problems. Surrounding objects are not damaged.
For further information please look up our Website or get in touch with us by phone or E-Mail.
We offer you Free professional advice.